Founded in 1999, Chuangxinjia card factory registered as Chuangxinjia smart tech co.,ltd ,is a large-scale manufacturer specialized in PVC&smart card,With all these years' development. Chuangxinjia has accomplished the successful transition from traditional manufacturing industry to IOT technology enterprise(RFID technology development). Now our main products are all kinds of OEM&ODM PVC Printing cards,NFC cards,RFID cards etc. With the accumulation of dozens of software copyright and utility new inventions and patents.CXJ win the Alibaba global top 10 enterprise in 2012 as recognition of our strengths in production, research&marketing,Moreover it also rewarded as National high-tech enterprise& Shenzhen high-tech enterprise.Meanwhile, by adopting the "Army + School + Family" corporate culture concept, accompanied by the continuous innovation of business model and marketing model, plus the B2B, B2C platform and excellent sales team, Chuangxinjia sells its products all over the world. Through years of efforts, the client group has been expanded into various fields, like the five continents transport, electronic communications, tourism culture, animal husbandry and aquaculture, health care, financial services and so on. We are always trying our best to focus on not only good-quality products,excellent customer service,but also on contribution to the industry development and public walfare. Sincerely hope to have a chance to cooperate with you !
WORKSHOP EQUIPMENT&PRODUCTION CAPACITY
Our factory is located in the Yingtailong industrial area, covering an area of 2 floors with 1200 square meters.4 modern production lines with ISO standard and 7S management:
PVC card production line with monthly output of 40,000,000 pieces cards: Brand-new CTP machines; 2 Heidelberg offset printing machines; and 12 compounding machines.
RFID smart card production line with monthly output of 50,000,000: Brand-new CTP machines; 2 Heidelberg offset printing machines; 4 fully automatic card punching machines; 12 compounding machines; all in one encoding & coding machines;
RFID&Silicone production line with monthly output of 30,000,000: 6 RFID flip-chip machines; compound and die cutting machines; Laminating machines; Single & double station tag Inspection machine; Multi-function affixture machine;
Antenna production line with monthly output of 30,000,000: Roll to roll printing machines; Antenna compound machines; machines for erosion and engraving;
HONORS AND CERTIFICATIONS
CXJ HONORS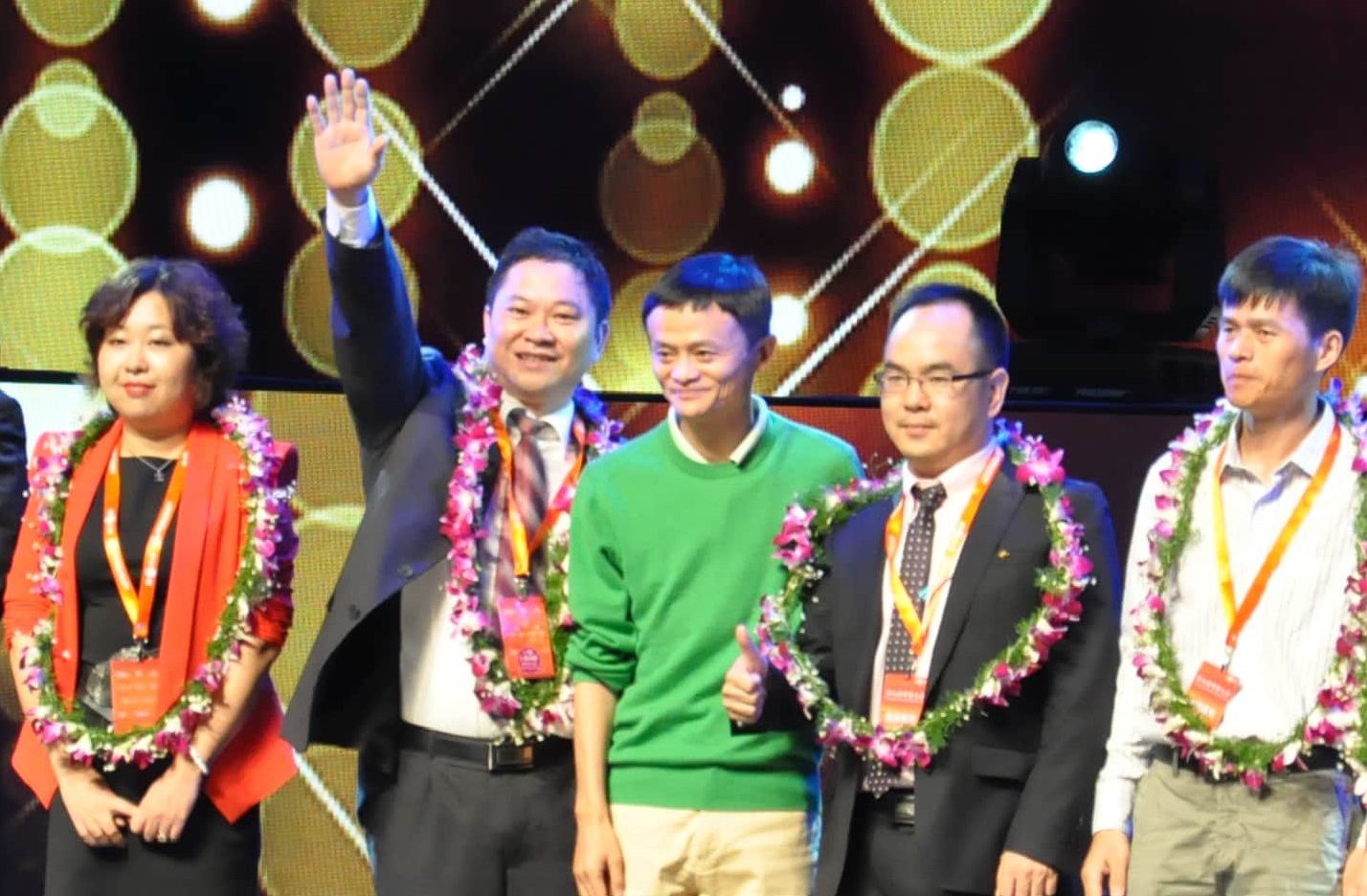 Top 10 Enterprise of Alibaba in 2012
CXJ win the Alibaba global top 10 enterprise in 2012, The chairman Mr.Wujun(Tony) gets many titles,special appointed instructor in ALIBABA,President of Shenzhen E-commerce Promotion Association, Zhejiang university E-commerce instructor. Tony helps more than 100,000 nationwide small &medium enterprises upgrade their business model and management model ,For his big contribution, Alibaba founder Mr. Jack Ma presented the award to him at the cere-mony and took a photo with him.
PUBLIC WELFARE
Chuangxinjia is always committed to public welfare, for example, building the Hope School, donating for students, actively helping rural areas infrastructure construction, which are highly evaluated by all sectors of society.
Join Shenzhen Lions Club
Chuangxinjia company joined the Lions Club since 2012, our kind-hearted footprint spread every corner around the world . We have taken participated in a series of social charity service activities in different fields such as medical and health care: assisting children with disabilities, helping the poor & disaster relief, rebuilding communities, and providing community services. Our company make a positive contribution for harmonious society building .
Funding Hope Primary School
Our company insist to make donations for education, repairing teaching buildings for rural primary school & agricultural technology study class, adding teaching equipment for schools, subsidizing students and help them to continue education , assisting disadvantaged children, actively improving and enhance children' s modern education facilities, rural primary schools and agricultural technology training classes , give some suggestions on rural teachers and education quality for more than 10 years .
Hometown Construction Donations
Our company have invested several millions in rural infrastructure construction , including rural roads, power, water conservancy, and other areas for many years .
SHARING SPIRIT
Guided by the sharing spirit, in addition to focusing on its own technology development and marketing, Chuangxinjia also makes great contribution to the nationwide small and medium enterprises foreign trade business rapid development.